Quality Carpet Cleaning Serving the South Bay
(408) 355-5678
Why Should I have my Carpets Professionally Cleaned?
Professional carpet cleaning is a necessity to maintain the life of your carpet and also provides a clean healthy home. Dirt is abrasive and with each step it is grinding the soil into the carpet breaking down your carpets fibers. This causes permanent damage and wears out the carpet much faster, requiring you to replace the carpet sooner than need be.
Professional carpet cleaning is also very important for you and your family's health. The carpets are not only going to look great, but also be safe for your kids and pets to play on without any health concerns.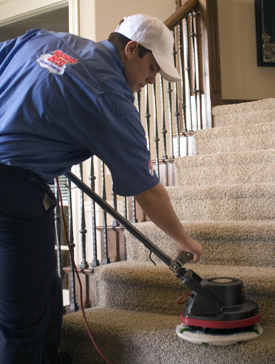 Why Heaven's Best Stands Above the Rest?
Our exclusive water based cleaning solutions is safe for people, pets, and the environment. They have been engineered to gently remove soil and stains without damaging today's delicate carpet and upholstery fibers. After Heaven's Best Carpet Cleaning cleans your carpet, it will look, smell, and feel great, and also Dry-In-1-Hour!
Why Choose Heaven's Best?
Heaven's Best's Dry-In-One-Hour carpet cleaning removes soil and stains that other cleaners leave behind. First, our powerful dry vacuum system removes the loose soil. Our exclusive cleaning solution then penetrates carpet fibers and gently loosens trapped soil and stains. We'll then gently lift away the soil and moisture with our powerful floor cleaning machine, and specially designed absorbent pads, which clean and dry the carpet. Finally, we'll groom the carpet fibers to look and feel like new.