Carpet Cleaning Manhattan, KS
(785) 565-8735
(866) 255-5400
Your Local Carpet Cleaner
Heaven's Best Carpet Cleaning has been servicing Manhattan and the surrounding area for over ten years. All work is guaranteed.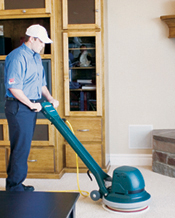 The Carpet Cleaning Process
The cleaning process uses a low moisture cleaning solution which is dry in about one hour, allowing you to return to your day, sooner. It's environmentally friendly and provides quality service by friendly and thorough technicians. A carpet protector is also available to help protect your carpet against stains and spills. Technicians will measure and tell you up front the exact charge. There are no hidden charges. We vacuum and move most furniture, as well as clean. When the cleaning is complete we rake the area in order to make the carpet look and feel like new again.
The Upholstery Cleaning Process
Your upholstery can be cleaned as well, and the process includes a fabric protector, which penetrates the individual fibers, providing invisible stain protection.
The Tile & Grout Cleaning Process
Instead of spending your time on your hands and knees, allow us to clean your tile & grout. We'll remove the dirt, grease and grim that accumulates in the porous grout lines leaving a sparkling floor that looks like new. The tile and grout is cleaned and then sealed to help resist future stains.