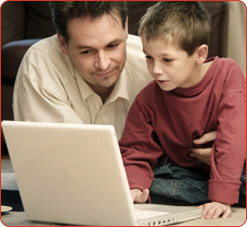 Clean Dad's Favorite Recliner for Father's Day
-
Posted: Jun 8, 2010
Father's Day is June 20th and you're not sure what to get your dad. He already has more ties than he can wear in an entire year and enough socks to fill a few drawers. So what could you get him?
How about having Heaven's Best come and clean his favorite recliner? He uses it all the time, to take naps, to read the paper, and don't forget about watching the Super Bowl (there is still that stain on the arm of the recliner from the nacho dip).
You know your dad loves you and he'll really be happy when he sees that you were so thoughtful that you had his favorite chair cleaned for him. Besides, do you really want your kids sitting in his chair, when was the last time it was cleaned?
Say thanks to your dad for all those long hours at work to pay for the time you broke your arm, for reading bedtime stories to you at night, and playing tea time with you, by having Heaven's Best come over and clean his recliner.
Topics:
News
Comments (0)
Please Leave a Comment:
*
Required Fields