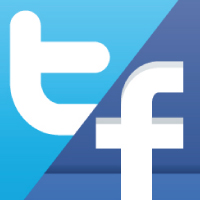 Help Spread the Word
-
Posted: May 25, 2010
You've used Heaven's Best and told a lot of your friends about us, now you can let everyone know how much you love Heaven's Best.
In order to help spread the word, we've created a Heaven's Best facebook fan page and a twitter account. We hope you'll 'like' us on facebook or 'follow' us on twitter. We are using these social websites to let everyone know when there is a new post on the Heaven's Best blog, about news that is happening with Heaven's Best, and other important updates.
So please help spread the word about Heaven's Best on facebook and twitter.
Topics:
News
Comments (0)
Please Leave a Comment:
*
Required Fields