About Us Hilton Head Island, SC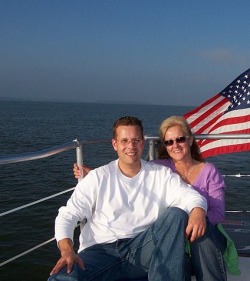 Heaven's Best in Hilton Head Island, SC
Heaven's Best is a family owned company that specializes in quality carpet and upholstery cleaning services to both commercial and residential customers. We clean carpet and upholstery in homes, business offices, government offices, restaurants, and retail locations throughout the Hilton Head Island, South Carolina area; and surrounding counties. We also provide many other services to both residential and commercial customers.
Owners Sean Atkinson and Marcy Barry are committed to delivering the highest level of service, and the best quality cleaning available. They have built a reputable business based on quality service and customer satisfaction. At Heaven's Best, our goal is to turn every customer into a lifetime customer. If you have carpets or upholstery that are in need of a cleaning, give Heaven's Best a call. We'll make you happy you did!
About the Owners
Sean Atkinson is originally from Syracuse New York and worked for Wegman's Food Markets for over 14 years, holding a number of management positions at the store level.
Marcy Barry is originally from Hamilton New Jersey and also worked for Wegman's Food Markets for over 11 years in the accounting office.
In late 2009, Sean and Marcy decided to go into business together and opened their first Heaven's Best franchise in Hilton Head Island SC. With great success and growing expansion, they grew their operations into the state of Georgia with the purchase of four new counties including Savannah, Georgia.