Carpet Cleaning Easley, SC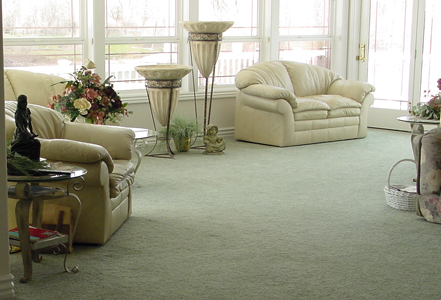 Heaven's Best Carpet Cleaning
Heaven's Best has been cleaning carpets since 1983. We work hard to make sure you're 100% satisfied with the cleaning. If you haven't tried Heaven's Best, give us a call today, you'll be glad you did.
What to Expect with Heaven's Best
There are a lot of carpet cleaners out there, but we make sure to arrive on time so you don't have to wait around for us to arrive. We'll clean you carpets thoroughly; they'll feel and look like new! The solutions we use to clean your carpet is environmentally friendly, and we use less water than most other cleaners. This means you can call Heaven's Best knowing that we care about the evironment as much as you do. Watch some videos of our cleaning processes.
Other Services
Heaven's Best will do wonders to your carpet, but that's not all we do. We offer great services that include stain protection, which creates a layer on your carpet and upholstery that will make cleaning up spills easier. Your couches, sofa, and other upholstered furniture will be spotless after we're through.
Call Today!
When you choose Heaven's Best, you're choosing a company that cares about you, and is a company you can trust.